NEW BRANDING FOR AN AI START-UP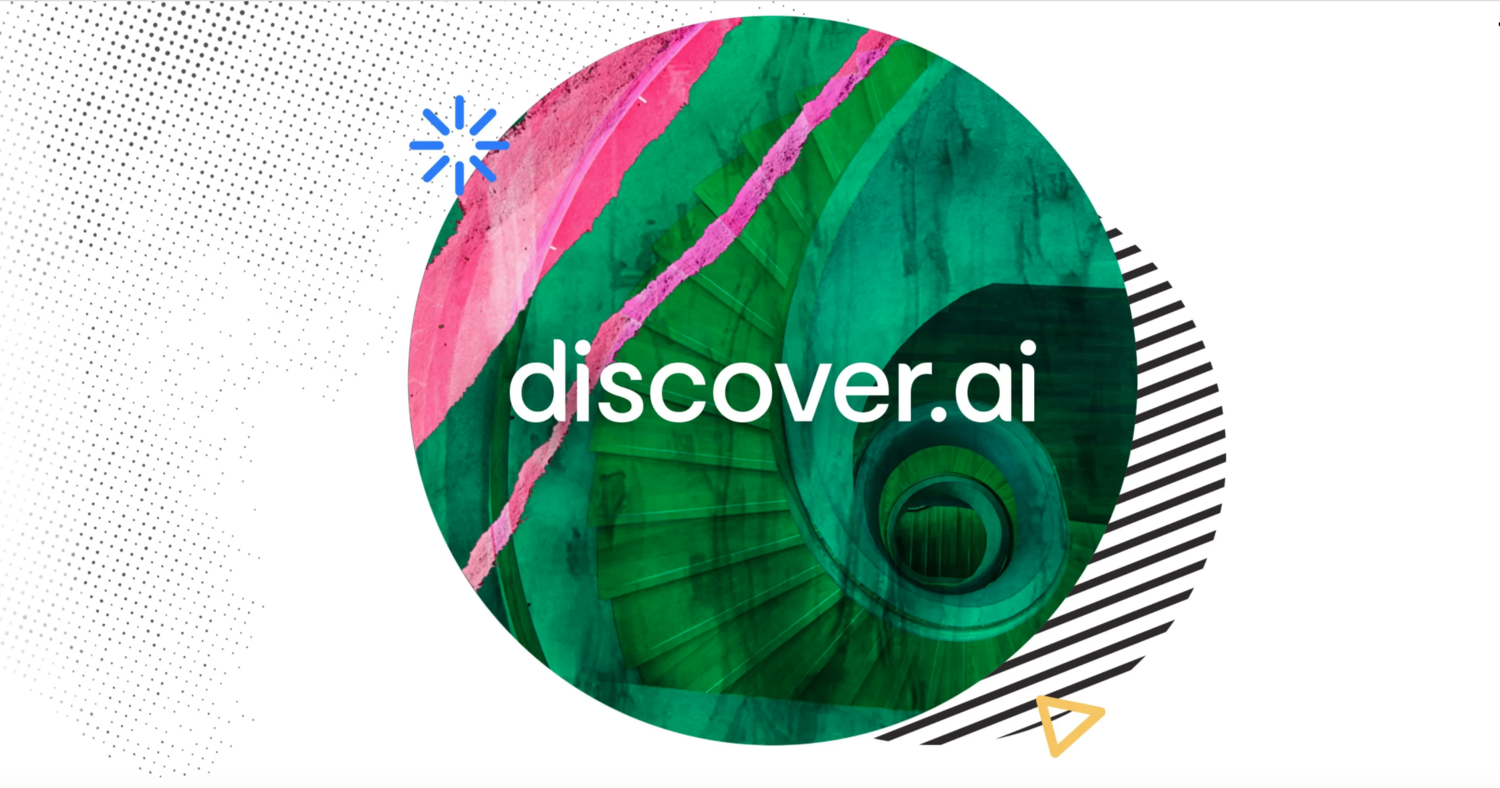 THE CHALLENGE
Discover.ai came to us with a branding challenge. As an insights company, they'd already nailed their strategy and were looking for someone to bring that to life creatively.
As a business that combines machine learning with human expertise, Discover.ai felt like a great partner for us. They were looking to build a new brand that was sharp, playful, warm - and just a little bit imperfect.
We were tasked with rebranding their website and comms materials, as well as creating full design and tone of voice guidelines that could be used by their own teams going forward.
Discover.ai were also keen to explore how AI could be used as part of the branding process. Let's just say, it was our dream brief.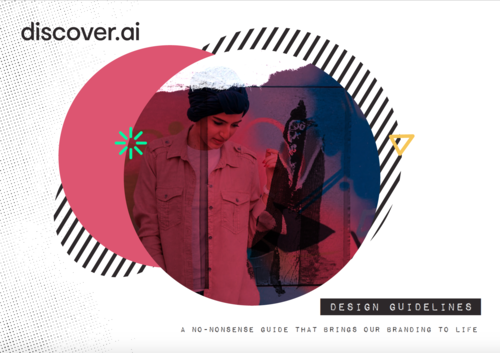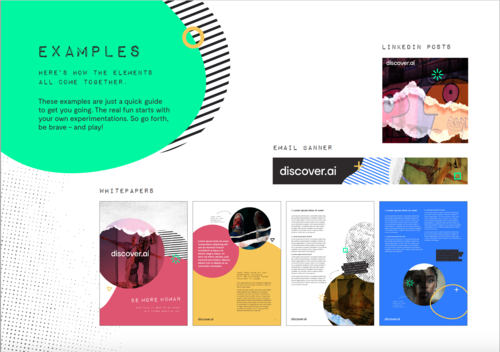 THE SOLUTION
Discover.ai's platform was already showcasing insights within a circle format. So we used these circles as a basis for the brand's hero imagery and overall look.
To build a unique, yet imperfect feel we turned to machine learning and algorithmic design to help us.
We started by creating a large selection of assets, including AI-generated backgrounds, four block colours, a range of textures and plenty of human-centric photography.
These assets were placed into our algorithm, which generated completely unique hero designs at the press of a button.
In a short space of time we had a huge selection of images and had curated the best ones for the final pieces.
The layers in the algorithmically designed images were complemented by additional layers across our design work. Every image was placed on irregular shapes, stripes and textures which added depth - and that sense of imperfection that we were all looking for.
To support this bold and colourful look, we crafted a full tone of voice document to meet Discover.ai's new brand pillars. We offered up practical, in-depth guidance, plus some handy writing tips to ensure every team member could write in a consistent way.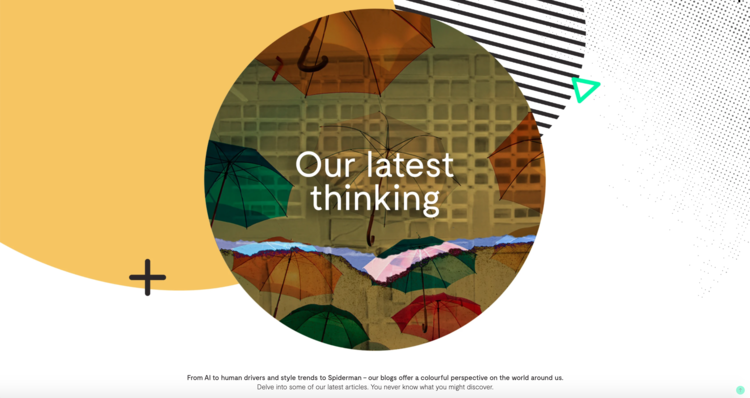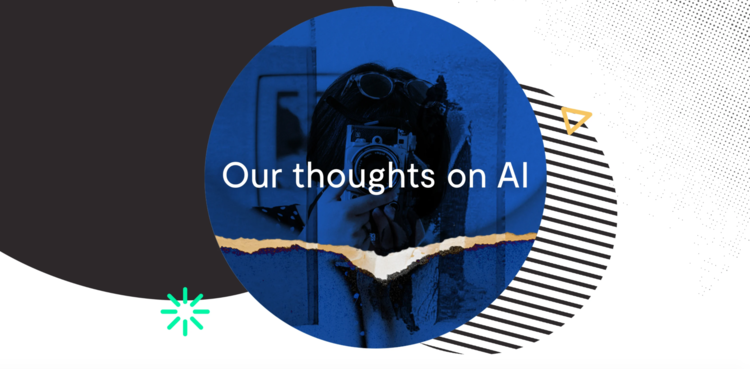 THE RESULT
A human and machine collaboration that resulted in a bold, provocative and beautifully imperfect brand look.
We supplied Discover.ai with design templates, full design guidelines, a tone of voice document and a wide range of brand assets. The teams are now using these in-house and across their external marketing materials.
The results to date have been extremely positive, and we're looking forward to seeing the branding being used across future work.
The creation of our algorithmic design tool was also one of the highlights. Not only did it allow us to create stand-out imagery, it also saved time. One click of a mouse and we had a branded image ready to go.
Even better, we didn't need expensive photography for the branding. The generated output was interesting and impactful in its own right, which enabled us to use free, stock images - and keep the budget down.
The result? An exciting, easy-to-implement brand. A sprinkle of AI. And all on a reasonable budget.
What's not to love?